/ NatureMade Redesign
/ Aug–Dec, 2021
/ Packaging Design
/ Branding
/ Retail Space Design
As US's No.1 Pharmacist Recommended vitamins and supplements brand, Nature Made aims to provide products with science-based organic ingredients to health conscious consumers. Targeting on millenials, NatureMade's classic brand identity was modernized with a contemporary, energetic appearance and sustainable packaging system.
The packaging system is made out of sustainable materials. Powder product in individual packaging is easy to carry and refillable glass bottles could work as decorations on your kitchen counter.Different packaging allows consumers to choose for the best suitable context.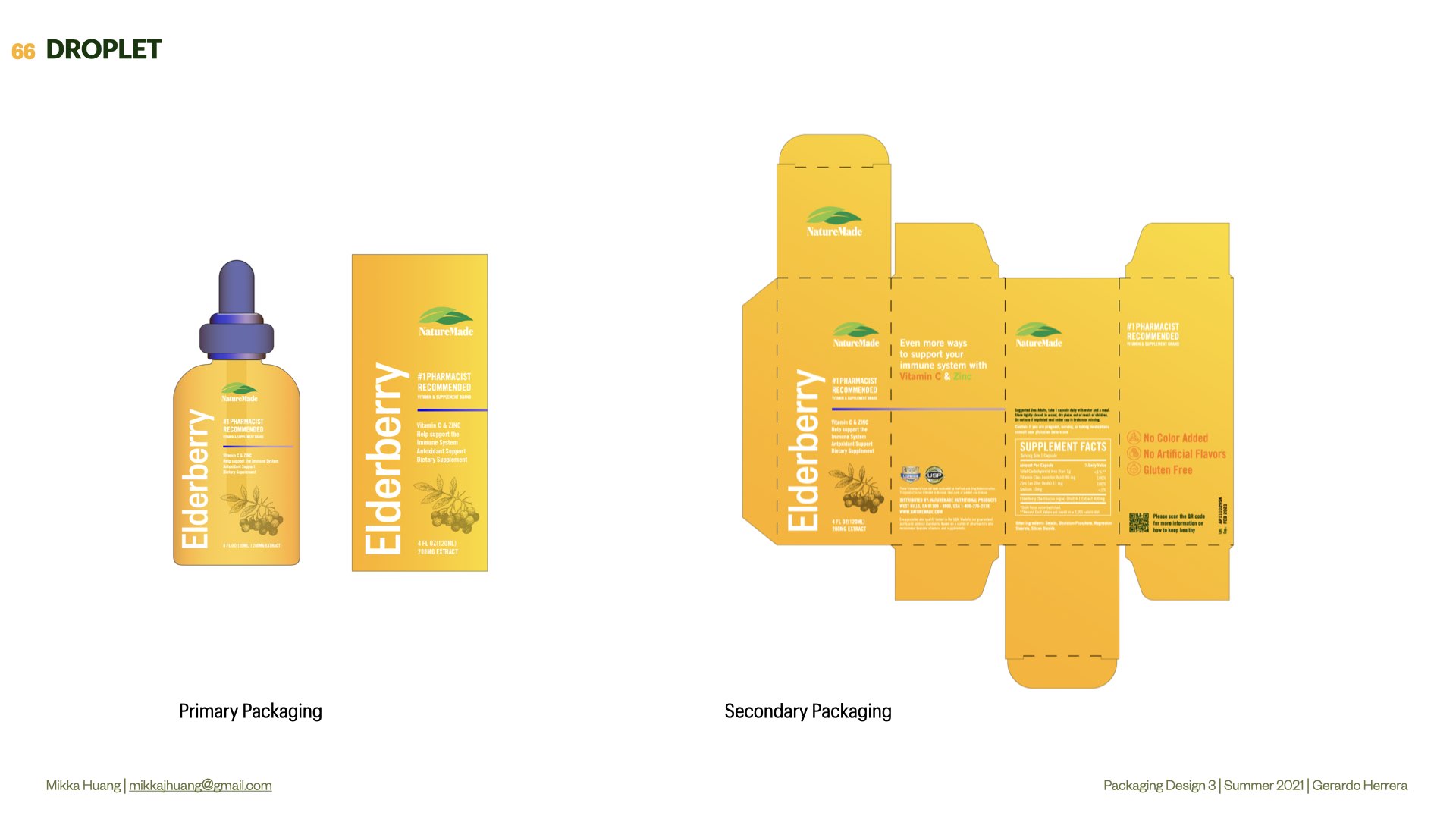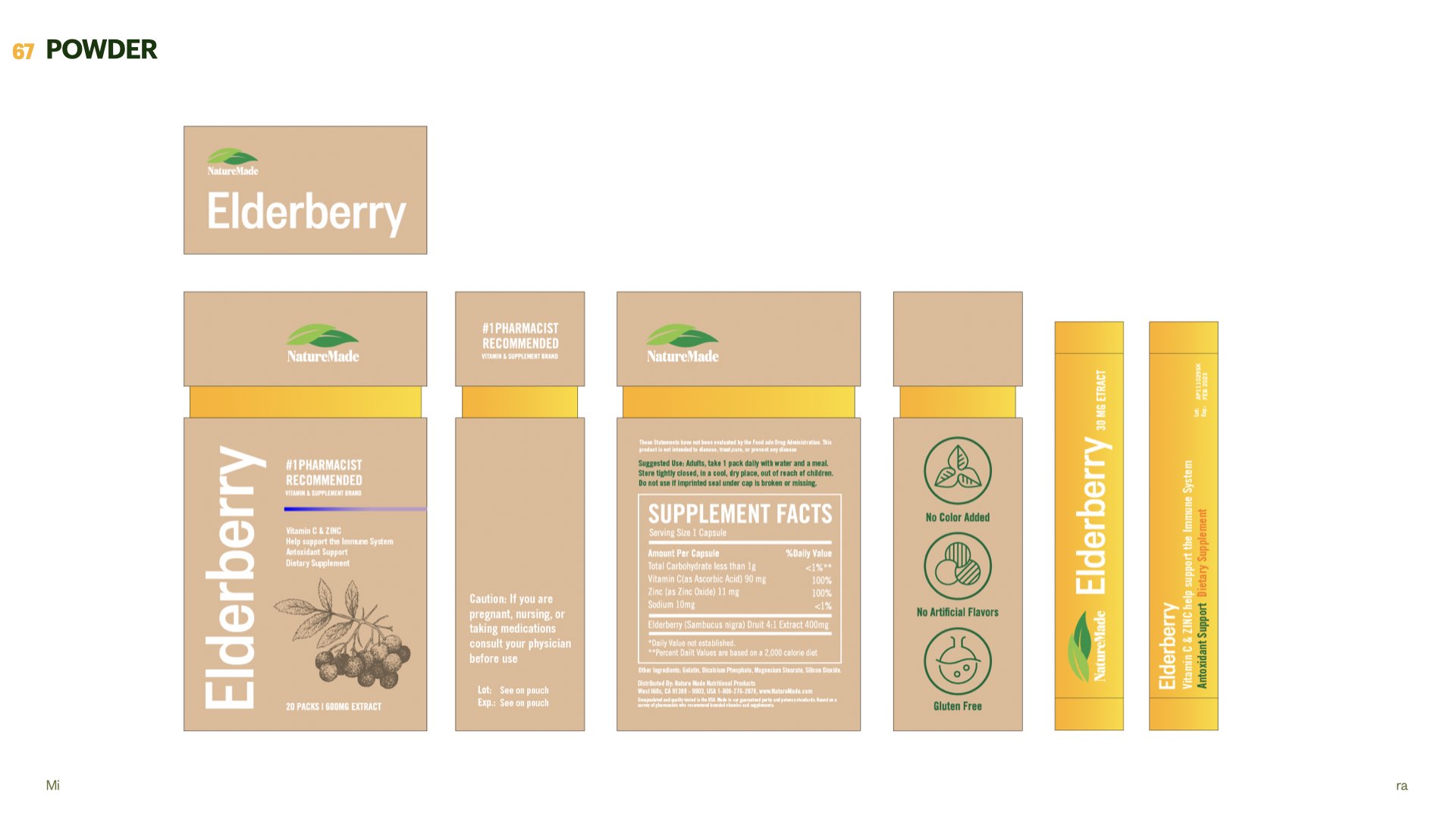 The new logo is freed from its old frame but inherited the leaf and serif typeface to achieve a contemporary and eco-friendly style.

Keeping the saturated yellow as the primary color with different shades of green and orange as a highlight color, allows the refreshment of the brand identity.
Customers are able to find customized solutions with the quiz, available on the official website, mobile app, and vending machines in retail spaces.

The vending machine, endcap display, retail space design and shelf presence enhance the consistency of the overall brand image.

Modeling and rendering is created with Rhino 7 and Keyshot 9, as wel as Adobe Illustrator and Photoshop.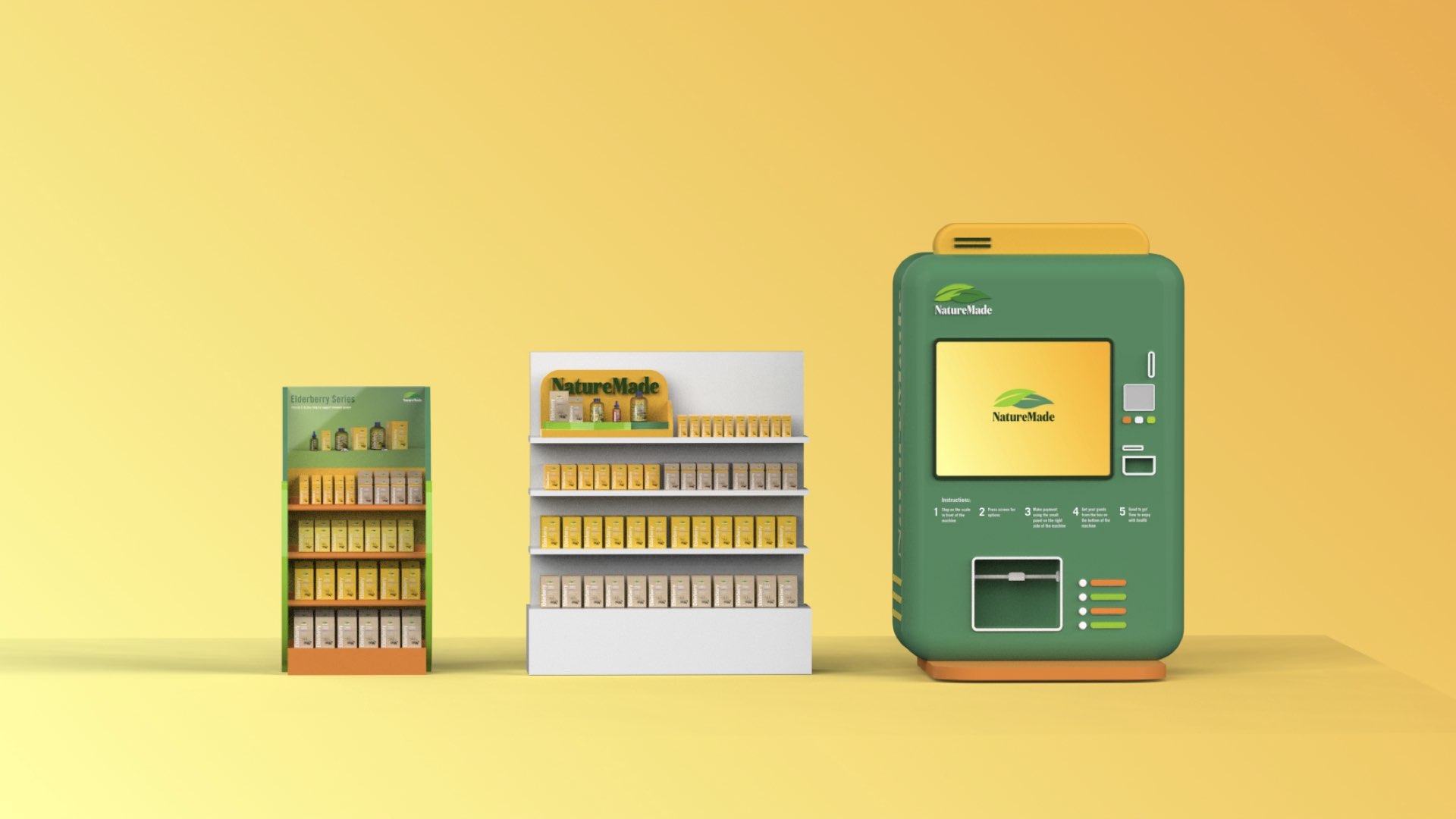 More Digital Renders